Join Us for FREE Online Meetups for Families Living with Aphasia
Sessions facilitated by speech-language pathologists, music therapists, and aphasia experts.
Join sessions to meet others, share ideas, and practice your communication skills.
End the isolation, sign up for your favorite sessions today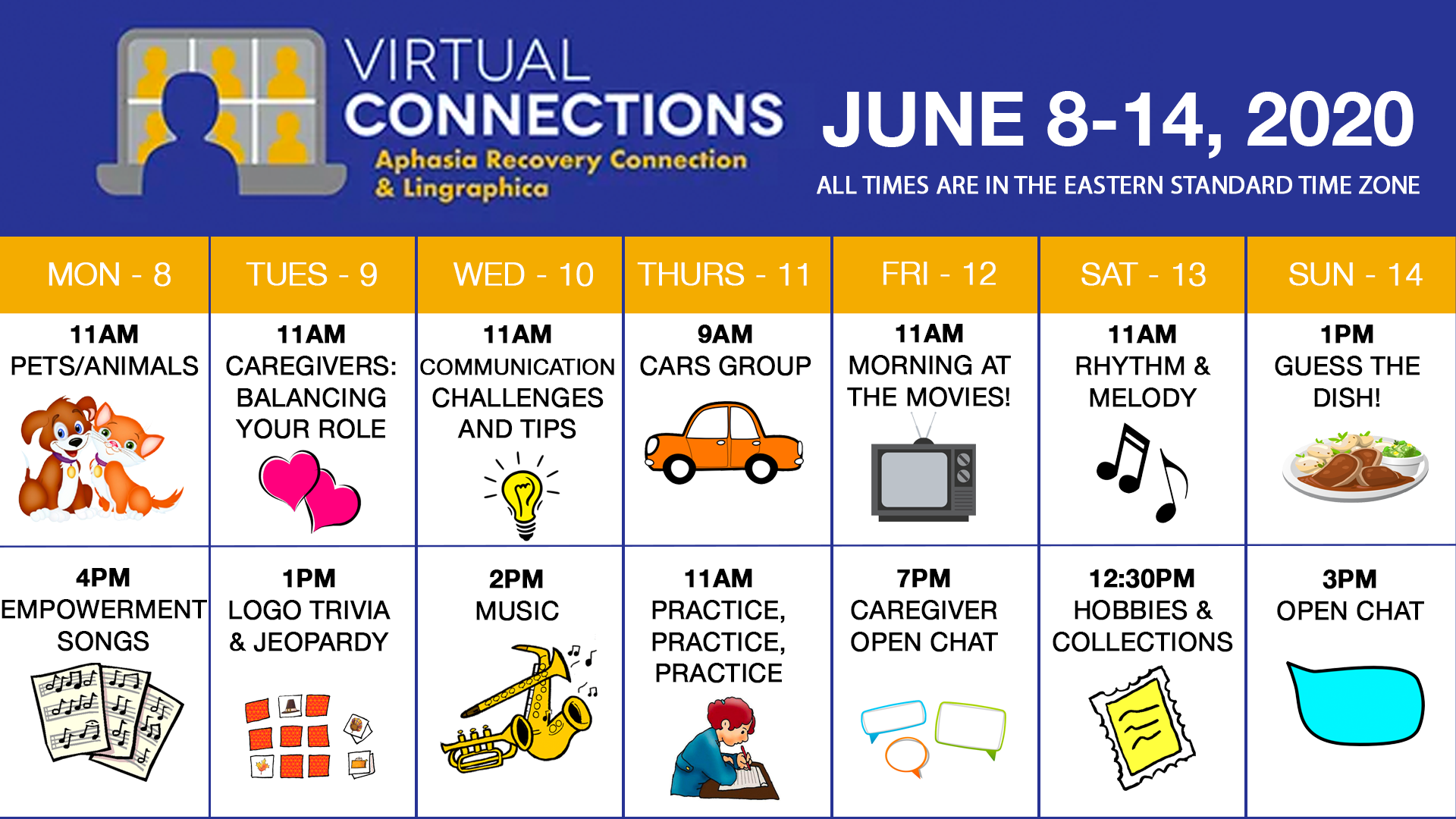 * All session times listed are in EASTERN TIME. Please check your time zone for correct start times. https://www.thetimezoneconverter.com/
PLEASE DO NOT REGISTER FOR MORE THAN 3 SESSIONS PER WEEK.
Caregivers and individuals with aphasia should register INDIVIDUALLY.
Individuals with aphasia = 3 SESSIONS MAX PER WEEK
Caregivers - 1 CAREGIVER SESSION PER WEEK
If you don't see a session listed below, it is currently full and has been closed.
Please note, sessions may be recorded and used for educational and promotional purposes.